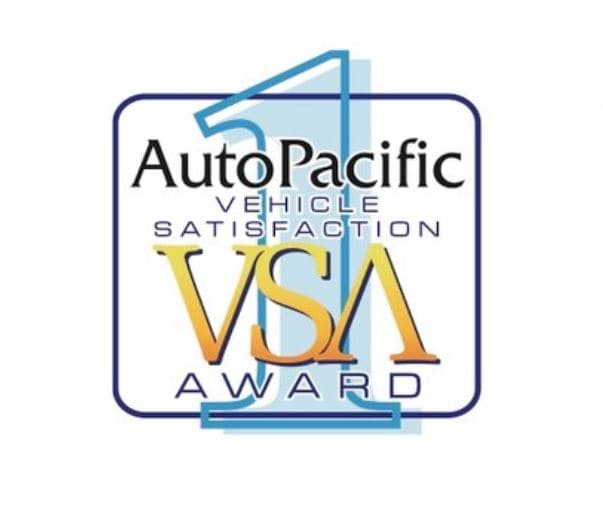 As Nissan dealers serving Fishers, IN and nearby areas, we couldn't be happier to tell you that the automaker we represent won the most AutoPacific Vehicle Satisfaction Awards this year. This isn't the first time the Nissan brand won more awards than any other car manufacturer. It's the second year in a row that the Nissan brand has dominated the AutoPacific Vehicle Satisfaction Awards.
The winners of this year's AutoPacific Vehicle Satisfaction Awards were determined by a nationwide survey. The survey was completed by more than 58,000 owners of new automobiles from the 2017 and 2018 model-years.
The 2018 Nissan Murano earned top honors in the Premium Mid-Size Crossover SUV category for the fourth consecutive year. The 2018 Nissan Maxima earned the number one spot in the Luxury Mid-Size Car class for the third time. The 2018 Nissan TITAN took home the top prize in the Light Duty Pickup segment for the second time. The Nissan brand's first-time award winners include the 2018 Nissan LEAF in the Mainstream EV Car category and the 2018 Nissan 370Z in the Sport Car class.
"Not only does [the] Nissan [brand] have the most brand wins for the second year in a row, the [Nissan] Maxima and [Nissan] Murano have been unbeatable since their redesigns were introduced to the market," said George Peterson, the president of AutoPacific.
"The AutoPacific VSA Awards provide a unique picture of how both brands and individual models are doing in terms of satisfying customers every day," said Brandon White, the director and chief marketing manager of Nissan North America, Inc. "It's great to see Nissan vehicles come out on top in a wide range of categories – sedans, crossovers, full-size trucks, electric vehicles, and sports cars."
To learn more about the Nissan automobiles that won AutoPacific Vehicle Satisfaction Awards, visit Tom Wood Nissan today.