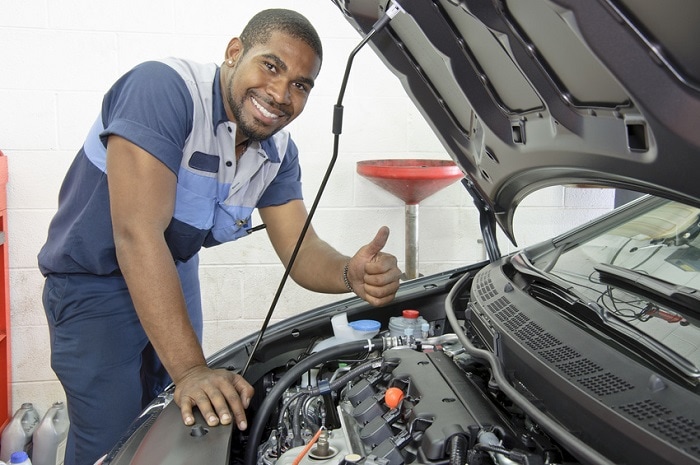 Whether you drive a 2018 Nissan Rogue or another vehicle, it's only a matter of time before your automobile will need to be serviced. Every car has parts that wear out over time and will need to be replaced. This means that every driver will have to bring their car into a service center every so often.
We make it easy for motorists to choose our Nissan service center for their routine maintenance and repair needs by providing outstanding customer service. Offering service specials on our website also makes our Nissan dealership the simple choice for affordable service you can rely on.
To see our current service specials, click the Specials tab located above and then select Service Specials. As you'll see, we offer money-saving coupons on our Service Specials page.
You can redeem our coupons several ways. You can print a coupon and present it to one of our factory-trained technicians when you visit our Nissan service center. Or, you can save the coupon you want to use in your Apple Wallet or your Android Wallet and redeem it when you bring your car to our location for a service appointment.
All of our current service specials expire on September 30, 2018 so don't wait too long to make an appointment to bring your vehicle into our Indianapolis, IN Nissan service center. If your automobile is due for an oil change, you're in luck! Right now, you can get a conventional oil change at our location for just $34.95 plus tax or you can get a synthetic oil change for just $20 more.
If your car needs another kind of service, you can still save money at our Nissan dealership. That's because one of our service specials will give you a 10 percent discount on services performed in our Nissan service center when your bill is $100 or more.
To learn more about our service specials, get in touch with Tom Wood Nissan today.