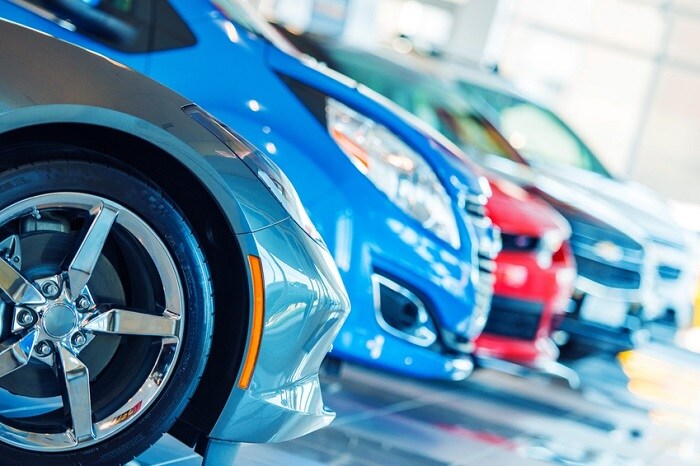 When you look through our inventory of the latest Nissan cars, what do you see? You may say that you see trucks, SUVs, and sedans. You might also say that you see vehicles that are as great looking as they are feature-rich. Some other motorists may say the see innovation embodied in every Nissan automobile.
The truth is, any one of the answers proposed above is entirely accurate, including the last one. If you've visited our Indianapolis, IN Nissan dealership lately, then you can tell that the Nissan brand is never content to rest on its laurels. The Nissan brand is always making improvements to the vehicles it manufactures and it shows in every 2019 Nissan model.
Of course, the automaker is always creating new vehicles that push the envelope even further. And that became clear when the Nissan IMs EV Sports Sedan made its global debut during the 2019 North American International Auto Show earlier this month. This concept car isn't just a new automobile in its own right, it's expected to introduce a whole new automotive segment.
"This bold Nissan IMs [EV Sports Sedan] concept represents the birth of an entirely new segment of vehicle – an elevated, electrified sports sedan," said Denis Le Vot, senior vice president, chairman of Management Committee, Nissan North America, Inc. "It makes sense that the first automaker to bring the world a mass-market EV would bring you the future of the electric high-performance sports sedan."
"Fully embracing the three pillars of Nissan Intelligent Mobility – Intelligent Driving, Intelligent Power, and Intelligent Integration – the [Nissan] IMs [EV Sports Sedan] concept moves toward the creation of a sustainable mobile society in the form of EVs, autonomous drive, and connectivity technologies," continued Le Vot.
To learn more about this innovative concept car, contact Tom Wood Nissan today.