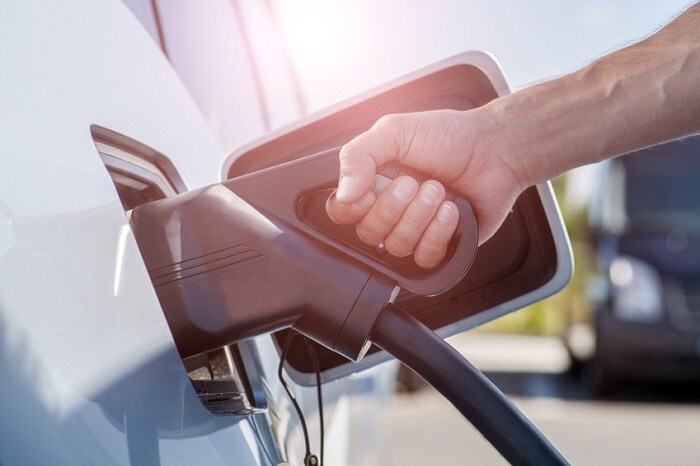 Motorists who want to reduce the size of their carbon footprint are always drawn to the 2019 Nissan LEAF when they look through our inventory of new Nissan cars. If you're not familiar with everything the new Nissan LEAF brings to the table, you may wonder why you should consider buying or leasing an electric vehicle.
Driving an EV is one of the best things you can do for the environment on an individual level. That's because EVs rely on electricity exclusively for power. Because they don't use gas at all, EVs don't release any harmful emissions into the atmosphere. In fact, most electric vehicles don't even have tailpipes!
When you visit our Indianapolis, IN Nissan dealership, we'll explain that getting an EV is a smart way to reduce or eliminate your fuel costs. While may still have to buy gas for your lawnmower and other things, you won't have to buy gas for your car anymore when you drive an EV.
Of course, your power bill may go up a bit if you have an electric vehicle because you'll need to charge your ride from time to time. You can prevent that from happening by installing solar panels and using the sun as an energy source.
If you purchase an electric vehicle like the 2019 Nissan LEAF, you may be eligible for a credit on your federal taxes. This is a one-time credit that can lower your federal tax liability by thousands of dollars in the year you purchase an EV.
Are you ready to enjoy everything there is to love about EVs? If so, we invite you to visit our Nissan dealership near Fishers, IN to test drive a 2019 Nissan LEAF. We look forward to seeing you behind the wheel of Nissan EV at Tom Wood Nissan soon!