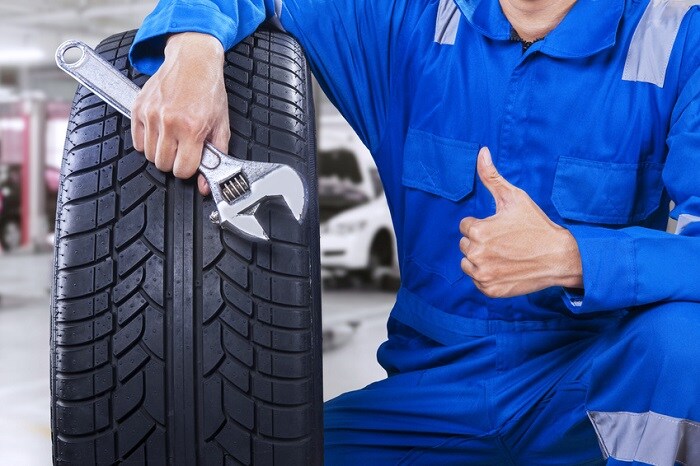 Where do you go when you're in the market for a vehicle like the 2019 Nissan Maxima? You head right over to Tom Wood Nissan to see all the Nissan cars in our new car inventory, of course. Similarly, we want you to visit our Nissan service center whenever your automobile needs some routine maintenance or a repair.
While most drivers know they need to change their oil regularly, not nearly as many seem to give the same kind of attention to their tires. It's easy to take your tires for granted…until you have a flat or you learn you have to replace your tires miles before you anticipated having to do so.
Luckily, there are some things you can do to help prevent a flat and make your current tires last as long as possible. The smartest thing you can do is make an appointment to bring your vehicle into our Indianapolis, IN Nissan service center so our talented technicians can care for your tires this summer and during every other season of the year.
When you bring your car into our Nissan service center, we'll check your air pressure. If your tires are severely underinflated, you're at risk for experiencing a flat because your tires may fail at any given moment. Even if you don't wind up with a flat, driving on underinflated tires for an extended period of time will shorten their lifespan, forcing you to replace them prematurely.
We'll also perform tire rotations when your car is due for them, which will help your tires wear evenly. Our technicians will ensure your tires are in proper alignment as well, which will help your car to maintain optimal fuel efficiency.
For more information about what we can do to care for your tires, contact Tom Wood Nissan or visit our convenient location today.