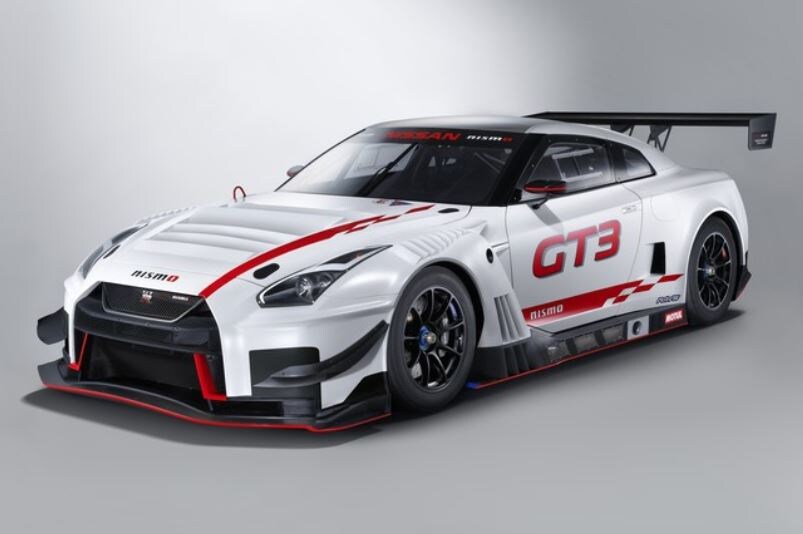 What's your favorite Nissan model? Once it's available in January of next year, we're sure the 2018 Nissan GT-R NISMO GT3 will become a quick favorite in the minds of many motorists.
If you're a Nissan enthusiast, then you know NISMO introduced the Nissan GT-R NISMO GT3 in 2012. Since then, the performance vehicle has been sold to consumers throughout the world, including Japan, the United States, China, Australia, and Europe. As Nissan dealers near Fishers, IN, we're happy to tell you that the Nissan GT-R NISMO GT3 is built to conform to FIA GT3 mandates, which ensures it's a ton of fun to drive.
The 2018 Nissan GT-R NISMO GT3 represents some of the advances that have been made since the vehicle was launched in 2012. And it incorporates many lessons that have been learned from actual racing data collected since the 2015 model was unveiled.
The 2018 version of the car has a lower center of gravity than the 2015 model and it has optimized weight distribution. The 2018 model also has a newly designed front and rear suspension and cross member, which improve the car's dynamics.
"To develop the 2018 model NISSAN GT-R NISMO GT3, NISMO, as the official sporting arm of NISSAN, has made full use of the advanced technology and expertise we have gained through our vast experience in racing, and this car is built to be competitive in GT3 racing around the world, " said Takao Katagiri, CEO of NISMO. "Whilst this is its first year of actual competition, it is already demonstrating its competitiveness."
While the 2018 Nissan GT-R NISMO GT3 isn't available yet, it will be at the beginning of next year. To learn more about this exhilarating vehicle or to see when you can pre-order one, visit our Indianapolis, IN Nissan dealership. We look forward to telling you all about this thrilling automobile when you stop by Tom Wood Nissan in the days or weeks ahead.