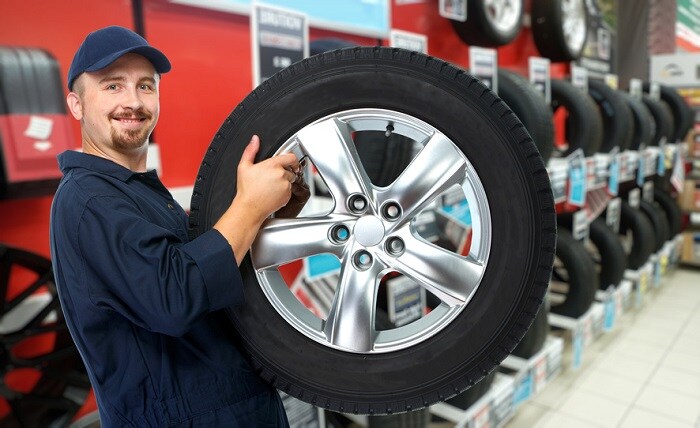 With gas prices continuing to shoot upward just before summer arrives, it's important for drivers to do everything they can to save on gas. Even if you're not planning a summer vacation, it's still vital for you to try to keep your fuel expenses as low as possible.
One way you can lower your fuel costs is by caring for your tires. As you may already know, keeping your tires inflated properly is one of the most critical things you should do to keep your tires in good shape. The National Highway Traffic Safety Administration reports that 80 percent of motorists are driving on improperly inflated tires. When their tires have the right inflation, drivers can save as much as 11 cents per gallon of gas. Proper inflation can also prolong a tire's life by 4,700 miles.
Being Indianapolis, IN Nissan dealers, we're proud to tell you that the brand we proudly represent makes it easy for Nissan owners to ensure their tires are inflated properly. The automaker introduced its industry-first Easy-Fill Tire Alert feature a while ago and has since installed it on more than 5.3 million Nissan vehicles.
"Ensuring your tires are inflated to the correct pressure is one very simple step consumers can take to help make their vehicles safer, especially with the start of summer road trips," said Sarah Cardinali, senior manager, Product Safety, Nissan North America. ""[The Nissan brand's]…Easy-Fill Tire Alert takes the guesswork out of filling tires and makes simple vehicle maintenance less intimidating for the average driver."
Enabling drivers to inflate their tires in about half the time it takes using a conventional gauge, the Nissan brand's Easy-Fill Tire Alert feature is standard on many popular Nissan models. These models include the 2018 Nissan Rogue and the 2018 Nissan LEAF.
To see how the Easy-Fill Tire Alert feature works on the Nissan Rogue or another sought-after Nissan car, visit Tom Wood Nissan today.