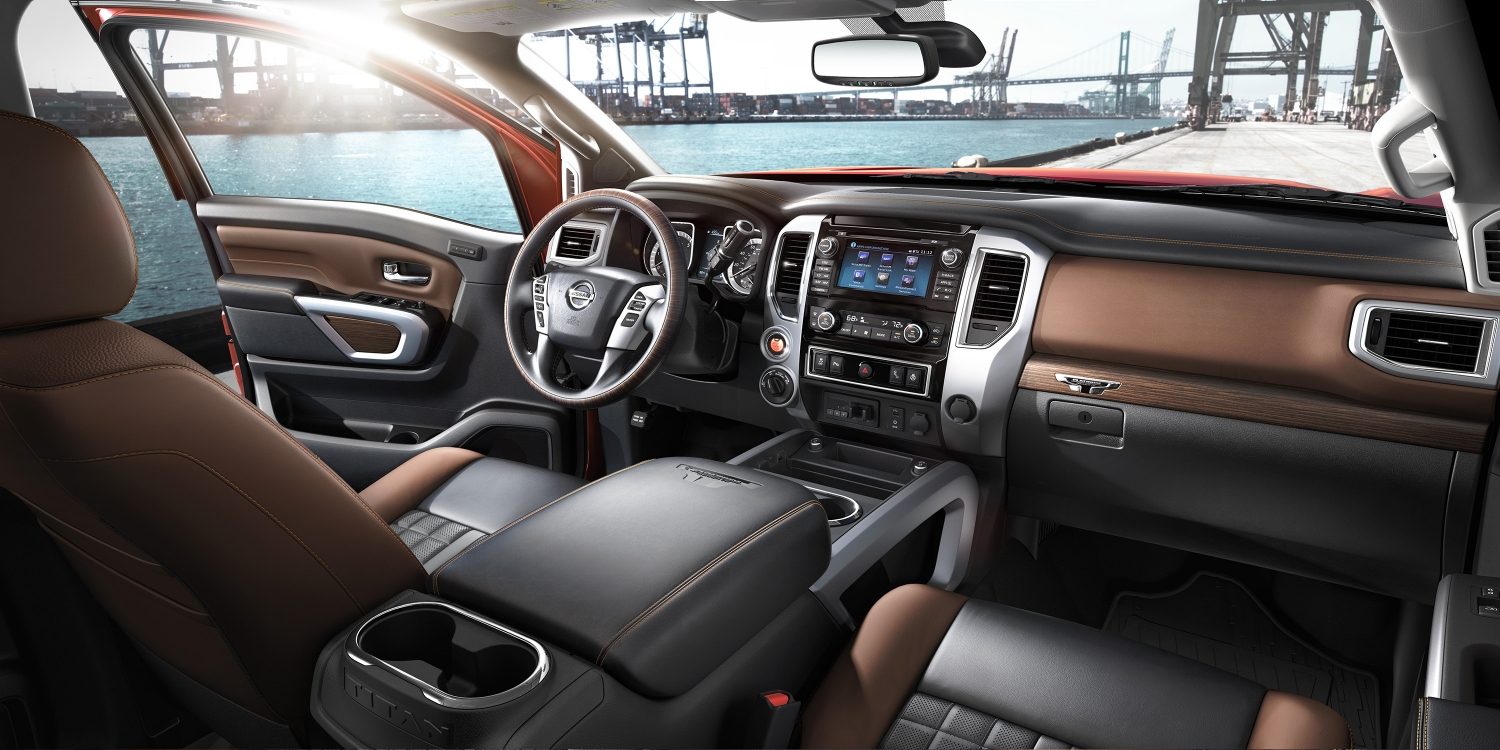 We're thrilled to have sedans like the 2018 Nissan Altima in our inventory of new Nissan cars. Of course, sedans aren't the only body style we sell. We also sell hatchbacks, SUVs like the 2018 Nissan Murano, and trucks such at the 2018 Nissan TITAN. While there's already a lot to love about the Nissan TITAN, you'll see that there's even more to admire about the pickup when the 2019 iteration of the truck arrives at Nissan dealerships throughout the nation this fall.
That's because the 2019 Nissan TITAN will feature a new Fender Premium Audio System by Panasonic. Created to "capture the emotion of a live performance," this sound system has 12 speakers with amp power of 485 watts through nine channels. The audio system employs proprietary technology by Panasonic that reduces speaker vibration. The 2019 Nissan TITAN will be the only truck in its class with the premium sound system just described.
"Every adventure requires a great soundtrack," said Fred DePerez, vice president, Nissan North America LCV Business Unit. "With the new Fender Premium Audio System, every seat of the 2019 [Nissan] TITAN will feel like the front row at your favorite concert venue."
"Panasonic's exclusive collaboration with Fender has allowed us to develop a one-of-a-kind vehicle sound system with unsurpassed performance and authenticity," said Tom Dunn, Director – Global Audio Solutions Business Unit, Panasonic Automotive Systems Company of America. "We have combined our 100 years of experience developing innovative consumer technology products and solutions with Fender's mission to inspire players and music enthusiasts worldwide to create a premium audio system emotionally powerful enough to match the strength behind the 2019 [Nissan] TITAN."
To learn more about the premium sound system the 2019 Nisan TITAN will feature, visit Tom Wood Nissan. If you can't make it to our location today, we encourage you to contact our Nissan dealership near Carmel, IN instead.