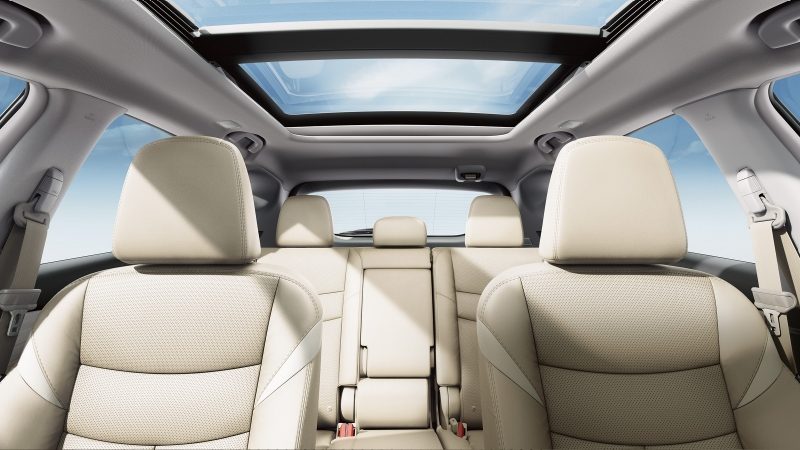 If you love the 2019 Nissan Sentra and the 2019 Nissan Rogue but need a vehicle that has more cargo room, the 2019 Nissan Murano is for you. When you visit our Indianapolis, IN Nissan dealership, you'll see that the new Nissan Murano has more than "just" ample cargo room. It also has an enticing value proposition that makes the vehicle hard to resist.
The crossover's value proposition is so compelling that the 2019 Nissan Murano recently earned the Best 2-Row SUV for the Money award from U.S. News & World Report. This isn't the first time the Nissan Murano has won this coveted award. Instead, it's the fourth time the crossover has earned this award in the past five years.
"Since the launch of the original Nissan Murano 16 years ago, it has had a profound impact on the SUV market, offering a forward-looking design sensibility that combines elegant styling with premium features," said Scott Shirley, vice president, CMM & Marketing Operations, Nissan North America, Inc. "With the enhancements for the 2019 model year, [the Nissan] Murano takes another major leap forward in terms of advanced technology and value. We're grateful to U.S. News & World Report for once again recognizing [the Nissan] Murano as a leader in its class."
The new Nissan Murano is offered in four great-looking, versatile trims. Every trim is equipped with the Nissan brand's innovative rear door alert, which warns drivers if they've forgotten a person, pet, or cargo in the rear when they exit their crossover. Each trim is also outfitted with a system that can learn a driver's steering patterns and issue an alert if it detects that a motorist is drowsy.
To have earned the Best 2-Row SUV for the Money award, the 2019 Nissan Murano is naturally equipped with even more sought-after standard features. To see what they are, head over to Tom Wood Nissan today.