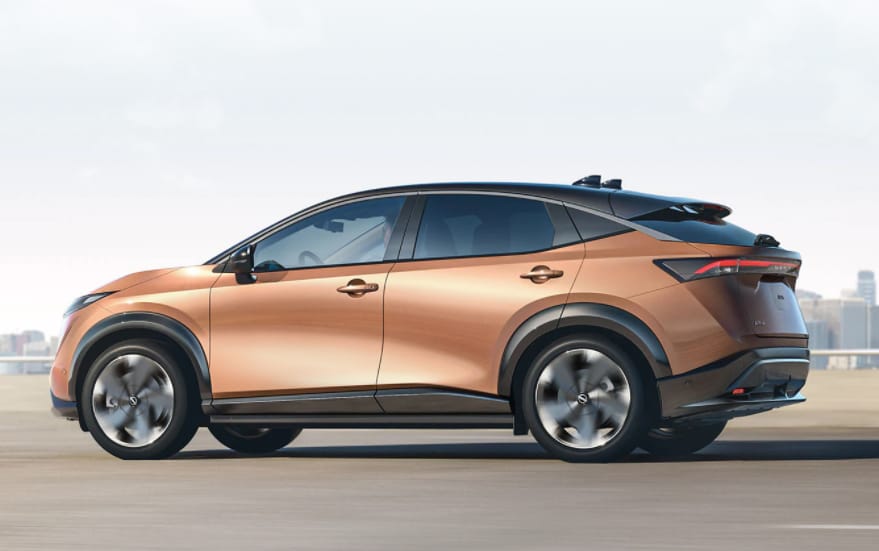 Here at Tom Wood Nissan, we're eagerly awaiting the arrival of every new Nissan vehicle for sale and the new Nissan Ariya is set to be one exciting new release from the Nissan brand. This all-new electric SUV is getting a lot of hype, and for good reason. Set to combine performance, efficiency, and the latest technology here's everything we know so far about the new Nissan Ariya.
Design Details
Early reports suggest the new Nissan Ariya will offer three different trim levels for drivers to choose from: the base trim S, the SV, and the premium trim SL. The exterior is said to be sporty, sleek, and stylish with ultra-thin LED headlights. This crossover is set to feature an all-new dual front and rear electric motor configuration.
Performance
This fully electric Nissan crossover can deliver up to 300 miles on one single battery charge, outperforming other electric vehicles on the market. This new Nissan vehicle doesn't sacrifice performance for fuel-efficiency and claims to go from zero to 60 miles per hour in under 5 seconds. We can't confirm many details, but the Nissan Ariya is set to feature ProPilot 2.0TM, a new semi-autonomous driving system that lets you use your phone to park.
Safety Features to See
Rumored to host a variety of safety features, the new Nissan Ariya will come standard with lane-keeping assist, automated emergency braking, and lane departure warning, as well as other advanced safety and driver-assist features. Other anticipated technology includes a virtual personal assistant and a new route planner to select the smartest path available.
You don't want to miss the arrival of the new Nissan Ariya at our Indiana Nissan dealership. In the meantime, check out our current inventory of Nissan vehicles for sale.