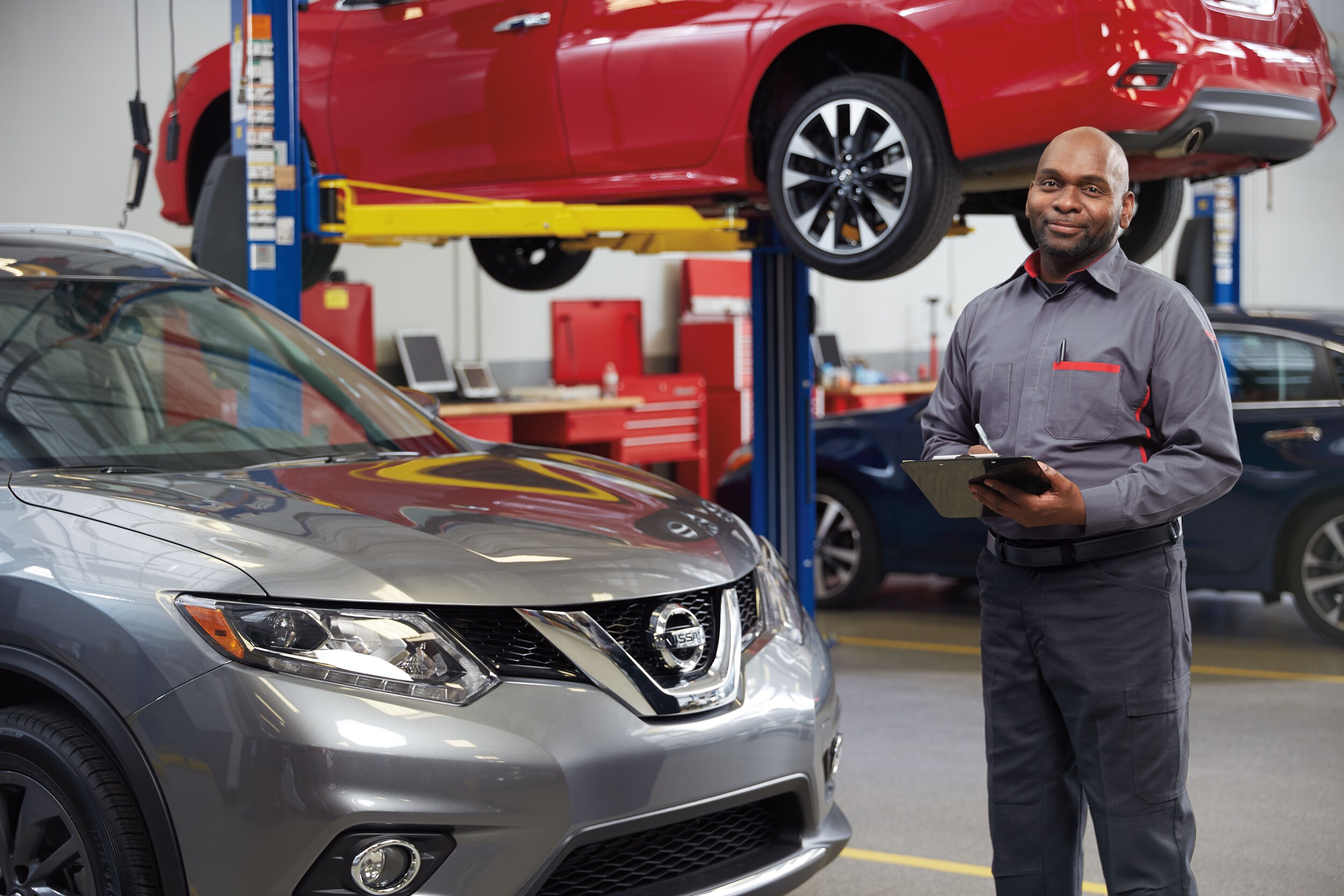 If you want to lease one of our new Nissan cars, you'll be able to enjoy our wide inventory. From the new Nissan Sentra to the Nissan Murano and more – you'll find your perfect fit in our Nissan showroom near Carmel, IN where you can lease the model of your choice.
Motorists who've never leased an automobile before sometimes don't realize that they'll need to complete certain tasks as the end of their contract approaches. Just like you'll need to maintain your leased vehicle and keep up with its routine maintenance schedule throughout your contract, you'll need to add a few tasks to your to-do list as the end of your lease draws closer.
Just before your contract expires, your vehicle will need to undergo a lease inspection. Before you subject your car to that inspection, clean it and remove any trash and your personal belongings from the interior. As you're taking your belongings out of your automobile, make sure you put all the things your vehicle originally came with back in your car, such as its spare tire and cargo cover.
While you shouldn't worry about making major repairs, you should replace your windshield if it has any defects like a crack. If your wipers are worn or you notice any bulbs that are burnt out, you should order replacements online from our Indianapolis, IN Nissan parts center.
When you schedule your lease inspection, block off time so you can be in attendance. By being present, you can address the condition of your vehicle if something comes up. Make sure you schedule your inspection far enough away from your lease's expiration date to give you time to address any issues that may result in a penalty when you return your car.
To learn more, connect with Tom Wood Nissan today!