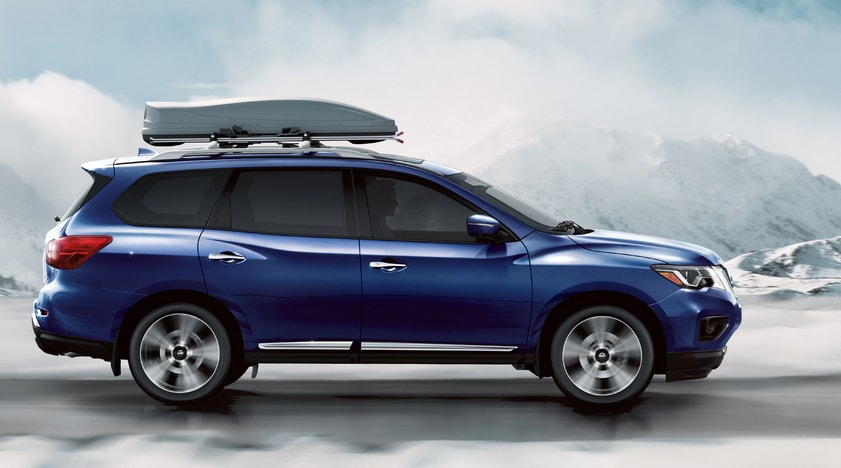 When shopping for a new vehicle, there are all sorts of models and makes to choose from, but what about different body styles? At Tom Wood Nissan we have plenty of different Nissan types to choose from, including sedans and SUVs.
Nissan Sedans
Perhaps one of the most common body types out there, the sedan is a small four-door vehicle with a trunk. Typically, sedans are good for young drivers and families as they have space for passengers and cargo but are also relatively fuel-efficient and compact. Some of our favorite Nissan sedans for sale are the Nissan Maxima and the ever-popular Nissan Altima.
Nissan Crossovers & SUVs
Drivers who want all the compactness of a sedan with the capability of a truck should opt for an SUV or a crossover. Typically, crossovers and SUVs have similar performances, but a crossover is usually a smaller vehicle. Our favorite crossover is the new Nissan Rogue, which still has plenty of cargo and passenger space. Drivers who want a vehicle better suited for off-roading should choose an Nissan SUV, like the new Nissan Pathfinder. This vehicle has a towing capacity of 6,000 lbs and three-rows to seat all your passengers.
Nissan Trucks
Designed for towing, hauling, and going off-road, a truck is a step above an SUV. Featuring a truck bed to store cargo, these vehicles are built with a higher ride than SUVs and sedans to offer drivers more ground clearance. One of our toughest Nissan trucks for sale is the new Nissan Titan.
Ready to choose a new Nissan vehicle? Now that you know more about the different types of Nissan vehicles you can head to your local Indiana Nissan dealership. You can check out our extensive inventory of new and pre-owned Nissan cars for sale to find the right choice for you!