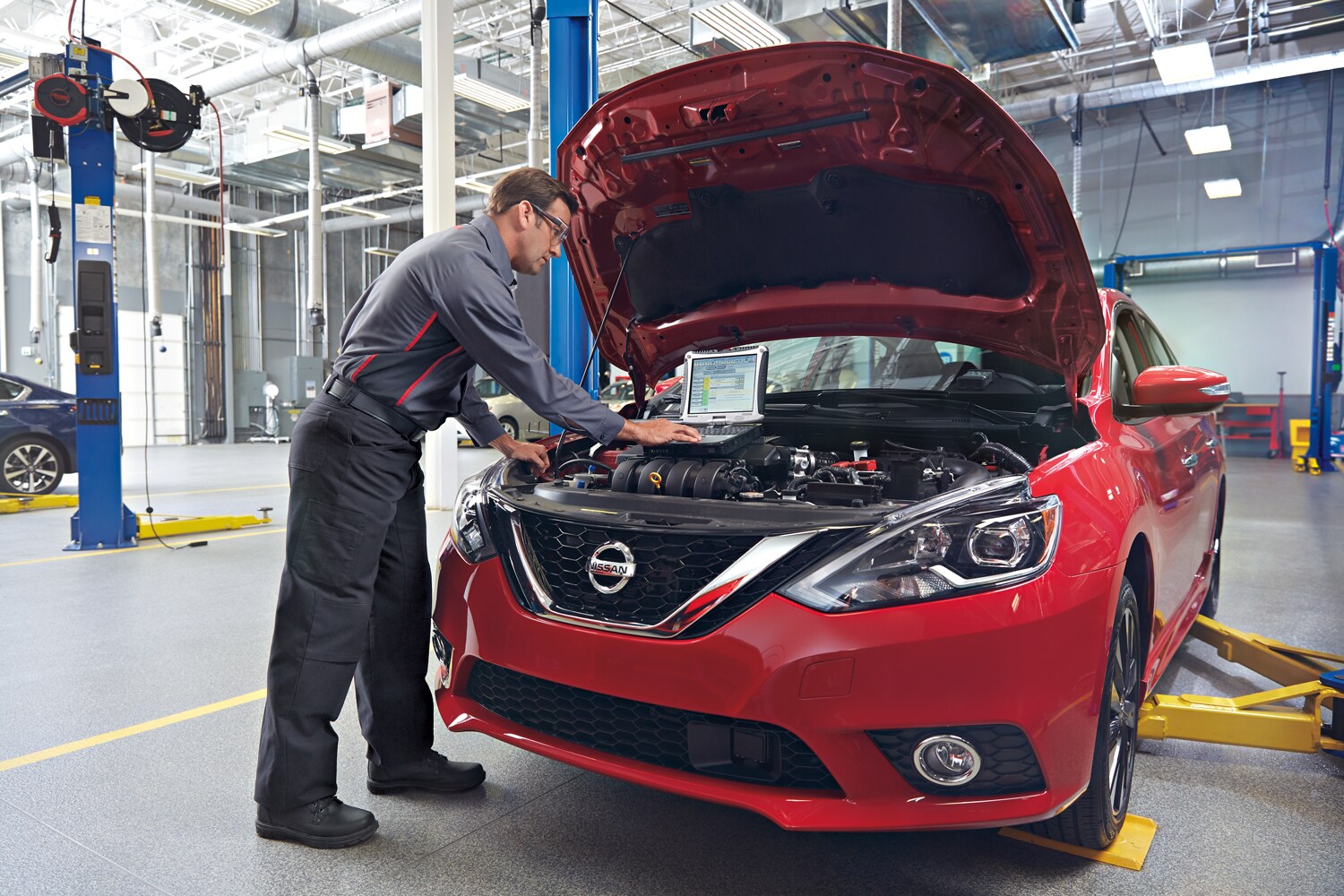 Have you needed to take your vehicle in for a service appointment, but kept putting it off? It's more common than you think and many drivers are guilty of delaying vehicle maintenance. Instead of wasting any more time, head to our Nissan service center to learn all about the importance of regularly scheduled service for your Nissan vehicle.
Benefits of Regular Service for Your Nissan
Many Nissan drivers put off service appointments until actual problems occur with their vehicles. Instead of waiting until your vehicle needs help, you can regularly service your vehicle as a preventative measure. We recommend general maintenance for your vehicles such as oil changes, tire rotations, and battery replacements. If you get these services done every six months or so, your Nissan vehicle will always be running at peak performance. Not to mention, our auto team will be able to repair any parts that need replacing when you come in for general service. This will prevent any unexpected accidents when you're on the road. Whether you drive a new Nissan truck or SUV, regular vehicle service will give you peace of mind when you drive.
Our Nissan Service Center
Our staff is trained to specifically handle Nissan vehicles, so you can expect an expert level of care and knowledge when you bring your vehicle to our service center. With top-of-the-line equipment and the latest in diagnostic technology, we can accurately assess and repair your Nissan vehicle. Not to mention, we only use OEM-certified Nissan parts to repair your vehicle, so quality and performance are guaranteed.
Even in these unusual times, our Nissan service center and staff are ready to serve you. Call now or go online to schedule your service appointment at Tom Wood Nissan. We can't wait to get started!