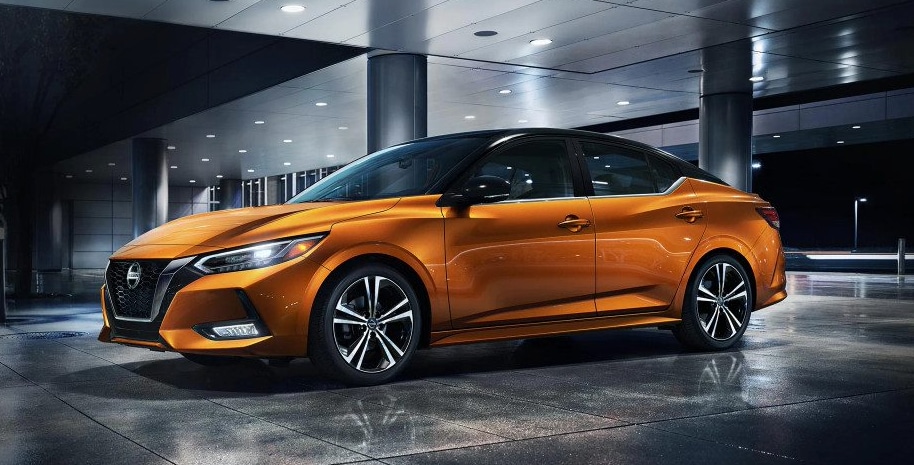 When shopping for a new vehicle, you don't just want any new release. At Tom Wood Nissan we offer drivers award-winning customer service and award-winning vehicles like the new Nissan Sentra.
Consumer Reports™ recommends the 2020 Nissan Sentra as one of the best compact vehicles on the market. Compared to other sedans in its class like the Toyota Corolla and the Honda Civic, this new Nissan vehicle rises above the rest.

Upgrades to the exterior of this new Nissan Sentra take this sedan to the next level. Accelerate quickly when you're on the road and enjoy all the benefits of a sleek ride with excellent fuel economy. Drivers of the new Nissan Sentra can expect an EPA-estimated 32 mpg overall. If you're looking for a vehicle with impeccable handling, then you'll love the advanced rear suspension in this vehicle. Expect seamless turns on even the tightest corners when you drive the new Nissan Sentra.

When it comes to design, the 2020 Nissan Sentra delivers a sleek, upscale interior. Heated seats and leather upholstery offer comfort inside the cabin, while an updated infotainment system with integrated Apple CarPlay and Android Auto provide convenience and entertainment.

As far as safety goes, this vehicle comes standard with a whole suite of safety and driver-assist features. You'll have peace of mind when you drive the new Nissan Sentra with features such as blind spot warning and automatic emergency braking. Use the NissanConnect app to easily unlock and start your vehicle remotely.
Learn more about this award-winning vehicle from the expert auto team at your Indiana Nissan dealer. When you're ready, you can buy a Nissan car online from our website and we'll deliver it to your door. Don't wait any longer to start driving the vehicle of your dreams.