When you're shopping for a vehicle in Indianapolis, Indiana, you should ask yourself and your local dealership certain questions so that you can gather enough information to make a sound buying decision. Not only does arming yourself with knowledge enable you to choose the right vehicle, but it can also help you plan your finances properly and avoid unnecessary trouble. Below is a list of questions you should ask when buying a car.
General Questions to Ask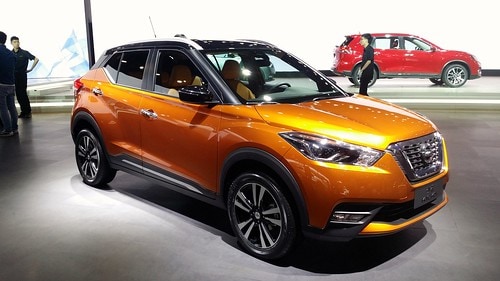 Image via Flickr under CC BY 2.0 by TuRbO_J
Whether you're planning to buy a new or used car, you need to know a few things before you head to a dealership. Ask the following questions to better prepare yourself for your car-shopping adventure:
What is my budget?

It's important to know how much you can afford to spend before you start looking for a vehicle. If you end up exceeding your budget, you may face financial difficulties in the future.

How big of a vehicle do I need?

This question will help you further narrow down your options. Consider factors such as your driving environment, the size of your family, and your cargo-hauling needs.

How am I going to use this vehicle?

Depending on your transportation needs and lifestyle, you may need a versatile vehicle that performs well in most situations or something more specific, such as a work truck or off-roader.

What additional fees do I need to pay?

Beyond the listed price, you may have to pay certain fees when you buy a car, such as taxes and dealership fees. Find out all of the fees and charges involved so that you can better plan your budget.
Questions to Ask When Purchasing a New Car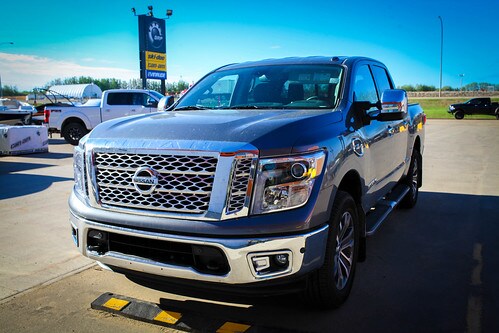 ?
Image via Flickr under CC BY 2.0 by truckhardware
Purchasing a new vehicle is often easier and more straightforward than buying a used one. To make sure you'll get the best deal on your desired car, you should ask your dealership these questions:
What is the warranty coverage for this vehicle?

Most new vehicles come with some kind of warranty coverage. Make sure you find out how long the warranty lasts and what it covers.

How much do you think this car will be worth in a few years?

If you plan to sell your new vehicle at some point in the future, you may want to know how well it holds its value over the years. If the model is known to have a poor resale value, it's best to choose something else.

Does the vehicle have any aftermarket parts?

Sometimes, a dealership may sell new vehicles with add-ons such as tinted windows, mud flaps, or alarm systems. These aftermarket parts can significantly increase the price of a new car. You may not realize the car has these add-ons until you review the purchase contract and find out you're actually paying for features that don't come standard. Depending on your needs, you may prefer to buy a car with or without aftermarket parts.

Can I trade in my current car?

If possible, you should

trade in your vehicle

at a dealership because it can help you save money on interest and tax. Some dealers may offer financial incentives for trading in your car depending on its market value and condition.

What kind of auto financing do you provide?

Generally, dealerships are able to offer a wide variety of

auto financing

solutions because they have relationships with many lenders. If you need a special type of financing, such as a

bad credit car loan

or refinancing, find out from your dealer if they can accommodate your needs.
Questions to Ask When Purchasing a Used Car
If you aren't careful when purchasing a used vehicle, you may find yourself stuck with an expensive lemon. Therefore, it's important to get a good insight into the condition of a car before you buy it. Asking the following questions can help you choose a reliable used car that's well worth your money:
Has this vehicle been in an accident?

Vehicles that were previously involved in a major accident may have damaged components that can result in costly repairs down the road. Ask your dealer if they have a

CARFAX vehicle history report

on the car. If not, you can get a copy online.

Do you know the ownership history of this car?

Ideally, you should choose a used car with just one or two previous owners. A vehicle that changed hands frequently within a short time is likely to have some problems that its owners simply didn't want to deal with.

Has the car been properly maintained?

Find out from the dealership if the vehicle's previous owners took good care of it and kept up with scheduled maintenance. If the dealer has the car's service records, you should ask to see them.

Do you inspect the used vehicles you sell?

A

reputable dealership

will make it a point to inspect and repair all of their used vehicles before putting them up for sale. If you buy from such a dealer, you can expect to drive away in a car of at least reasonable quality.

Why are you selling the car at this price?

By asking this question, you'll know if the dealership is offering you a fair deal. Of course, you also need to look up the market value of the model you're interested in before you start shopping.

Is everything working as it should?

Before you buy a used car, you should thoroughly inspect it to make sure everything is working properly. Check the doors, locks, windows, trunk latch, headlights, taillights, dashboard lights, windshield wipers, air-conditioning system, and audio system. During the

test drive

, look out for unusual behaviors such as rough starting, jerky transmission shifts, squeaking or spongy brakes, and the vehicle pulling to one side.
If you're looking for a trusted auto dealership in the Indianapolis area, consider paying a visit to Tom Wood Nissan. Our dealership offers a great selection of new Nissan vehicles and quality used cars from other major auto brands. Additionally, we have a team of friendly and knowledgeable sales representatives who can provide you with all the information and advice you need to choose your ideal vehicle. Contact us today to schedule an appointment.