The 2023 Nissan Ariya is a masterwork of electric vehicle engineering. It is available in four fantastic trim levels: the Venture+, Evolve+, Premiere, and Platinum+. Let's compare them in detail below.
The Venture+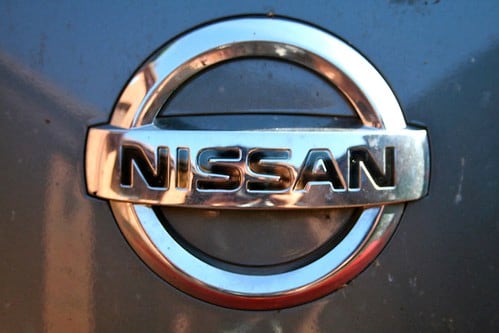 The 2023 Nissan Ariya Venture+ has an ultra-efficient core comprised of a 66kWh battery with approximately 300 miles of driving charge available per recharge. It is a two-row, five-passenger vehicle with an externally excited synchronous motor generating 238 horsepower and 221 pound-feet of torque. This setup offers superior power level and flow control compared to older electronic vehicles.
This also makes the shifting of the transmission smoother. This transmission is a single-speed continuously variable version, one of the most efficient on the civilian market today. Exterior features on the Venture+ include a four-wheel drivetrain and a quick-charging power port. This version of the 2023 Ariya charges from 10 percent to 80 percent in an astounding 45 minutes.
This Ariya comes standard with the ProPilot Assist system. This hands-on and high-tech driver assistance system brings together Nissan's remarkable intelligent cruise control system and Navi-link sync data, allowing it to adapt to your routes like never before. It can use this data to adjust its top speed, take curves at optimal speeds and angles, and maintain a safe distance from nearby vehicles.
It can even detect lane markers and react accordingly to the related traffic rules. All you have to do to regain control of the ProPilot system is touch the steering wheel. Once it is in your hands, you'll be able to control the vehicle manually as normal.
Image via Flickr by San Sharma
The Evolve+
The 2023 Nissan Ariya Evolve+ rolls in with the same core as the Venture+ but with slightly more power and more interior features. It has a maximum range of 285 miles per charge thanks to its AC synchronous motor. One of the best features of this trim level is its intelligent around view monitor. This advanced camera system does more than just give you a fair view from each side of your vehicle.
It compiles all of the data from the radar and camera systems to give you a picture-perfect overview of your vehicle position, as seen from above. Having access to this view greatly increases the ease of parking, even in the tightest of parking lots. If you get too close to any object on any side when you have the system engaged, it will warn you of the danger and the angle it comes from.
The powered panoramic moon roof makes for a magnificent sky view for your passengers as you drive. This transparent roof unit is not removable but slides and tilts quickly. Slim-profile zero-gravity seating is available from this trim level up. They are positioned to offer maximum head and legroom while granting what will surely be the industry standard in seating comfort going forward. This Ariya makes the run from zero to 60 in 7.2 seconds.
The Premier
This version of the 2023 Nissan Ariya comes with the ProPilot Assist 2.0 system. This intelligent driving system makes almost entirely autonomous driving a possibility with the Premier. It is capable of ramp-to-ramp highway driving in designated areas. This means that it can autonomously drive the entire time that it is on the highway according to a pre-programmed route.
You'll be able to regain control of the Ariya Premier the same way you do with the first version of the ProPilot: just grab the wheel. This system does not allow for autonomous lane changes, so drivers will take care of merging this Ariya themselves. Off of the highway, the system is capable of detecting nearby vehicles and advising the driver on merging conditions. When the driver is satisfied with them, they can merge with the flip of a switch.
The Premier also has the ProPilot Park system installed. This advanced automated parking system uses active scanning to get its bearings, then guides the Ariya into the space. This system is capable of parking front first or rear first, as the driver desires. This system is activated by holding down the automatic parking button. To cease the parking operation, all you have to do is release the button. From there, you can make adjustments manually as you desire.
The Platinum+
This version of the 2023 Ariya is considerably more powerful than the other trim levels, thanks to its dual-motor setup. This reduces the maximum range to 265 miles but increases the horsepower to 389 and the torque to 442 pound-feet. This makes it capable of towing a respectable amount of weight for an electric vehicle: 1,500 pounds. It comes with a motion-activated hands-free liftgate, exceptionally pliant Nappa leather-appointed seats, and all-wheel drive.
It is available with either 19-inch aluminum-alloy wheels or 20-inch black alloy wheels. Keep in mind that all all-wheel-drive dual-motor versions of the 2023 Ariya are slated for late release. It is best to order as soon as possible to cut down the wait time as much as you can.
The most remarkable feature of this awesome top-trim electric vehicle is its E-4orce drivetrain system. This system generates a smooth and powerful ride with high-performance handling and extraordinary comfort. The regenerative braking system has been reworked to make this Ariya's ride even smoother while it recharges the battery. This system is particularly good at ensuring smooth cornering despite uneven or weathered road conditions. Its independent brake control system applies a longitudinal and cornering force in a way that reduces system friction and wear.
Safety Tech for All Trim Levels
No matter which trim level you go with, you'll be getting your hands on a suite of top-tier safety technology. The safety features in the suite include blind-spot monitoring, rear cross-traffic monitoring, pedestrian detection and warning, forward automatic emergency braking, rear automatic emergency braking, automatic high beam headlights, and lane-keeping assistance. Occupant-sensing dual-stage air bags are standard at every trim level.
There is considerably more to learn about each of the trim levels of the awesome 2023 Ariya. Feel free to contact us and find out more about the trim level that interests you the most. The professional and caring staff at Tom Wood Nissan in Indianapolis, Indiana, is ready and willing to aid you in learning all there is to know.