The 2022 Nissan Altima is a mid-size sedan that offers a variety of technology features for safety and fuel economy which are beneficial for everyday driving purposes, including commutes or long-distance driving. This sedan seats five people and comes with standard and optional features that allow you and your passengers to experience modern comforts and amenities. Nissan introduces two new trim levels specifically for the 2022 Altima, along with drivetrain options that differentiate it from other sedans on the market.
The trim levels for the 2022 Nissan Altima provide different capabilities and available add-on features to meet the needs of all drivers. Some trims offer automated safety features for frequent drivers, styling and lighting features for sportier drivers, and weather or terrain features for recreational drivers. Depending on your driving needs and purposes, our team at Tom Wood Nissan can help you find the car that's right for you. To discover some of the important specifications, features, and trims of the 2022 Nissan Altima, continue reading below.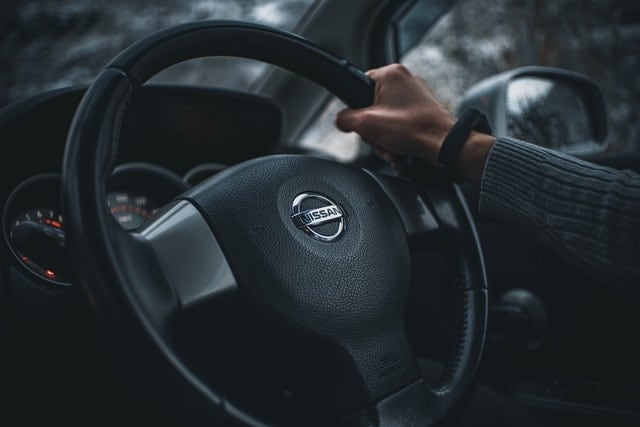 Specifications
The 2022 Nissan Altima offers an average amount of trunk space at 15.9 cubic feet, with adequate legroom for backseat passengers with a 35.2-inch clearance. The back seats of the sedan offer a 60/40 split for you to fold down either a section or the whole part of the backrest to expand the cargo room and accommodate longer items. This sedan offers fuel-efficient mpg averages and the option to have front-wheel-drive or all-wheel-drive. As most sedans are used for city driving, the option to have an all-wheel-drive drivetrain sets it apart from other mid-size cars.
The all-wheel-drive option is standard for the Platinum trim and available as an option for the SV, SR, SR Midnight Edition, and SL trims. All trim levels, except for the new SR VC-Turbo trim, run on the same 2.5-liter 4-cylinder engine which provides 188 horsepower with 180lb-ft of torque for the all-wheel-drive option and 182 horsepower with 180lb-ft of torque for the all-wheel-drive option. The front-wheel-drive versions have an mpg of 28 in the city and 39 on the highway, while the all-wheel-drive versions have an mpg of 25 in the city and 35 on the highway.
These trim levels provide the same engine experience, allowing you to go from 0 to 60mph within approximately 7.4 seconds. The SR VC-Turbo, with its 2-liter 4-cylinder engine, offers a faster 0 to 60mph speed time at approximately 5.8 seconds. This trim provides 248 horsepower with 273lb-ft of torque that's controllable with paddle shifters to upshift or downshift the transmission as you drive. These paddle shifters are also available on the SR trim level.
Features
All trims come with standard safety features, such as keyless entry, push-button start, automatic headlights, high beam assist, rearview cameras, pedestrian detection, automatic braking, lane detection, and driver attention monitoring. The base S trim comes with 16-inch wheels, the SV and SL come with 17-inch wheels, and the SR, SR Midnight Edition, SR VC-Turbo, and Platinum trims come with 19-inch wheels. While other trims have a standard 6-speaker sound system, the SL and Platinum trims feature 9-speaker Bose sound systems, along with leather seats, dual-zone climate control, and back seat air vents.
The 2022 Nissan Altima is available in the standard Nissan exterior colors, including Super Black, Gun Metallic, Brilliant Silver Metallic, and Glacier White. Additional exterior color options, such as Pearl White TriCoat or Scarlet Ember Tintcoat, are available at an extra cost as they require more coats and pigments to achieve their finish. The standard interior upholstery options for the Altima include Gray Cloth or Charcoal Cloth, while the Charcoal Sport Cloth is available for the SR trim. Gray Leather and Charcoal Leather are available for the higher trims.
The SR Midnight Edition comes with black accent features that aren't available on other trims and extra accessory options. This edition features black rear spoilers, black side view mirrors, and other features which are typically chrome to provide a dark, sleek, and sporty look. Along with these aesthetic details, the SR Midnight Edition trim comes with heated front seats, a heated steering wheel and heated side view mirrors with integrated LED turn signals.
Trims
The 2022 Nissan lineup introduces two new trim levels for the Altima, which are the SR Midnight Edition and the SR VC-Turbo. Along with these new trims, the Altima is also available at five trim levels that are standard for Nissan SUVs, including the S, SV, SR, SL and Platinum with the S trim as the base model. The S trim is only available with front-wheel-drive and comes with manual seat adjustments. With higher trim levels, you can access more advanced safety features, power seat adjustments, and other options.
SV trim levels and higher have 8-way power seat adjustments while the Platinum trim has seat adjustment memory so that you can save your seating preferences. The passenger seat also features a 4-way power seat adjustment. Safety features that the higher trims offer include rear parking sensors, reverse automatic braking, rear cross-traffic alert, blind spot monitoring, and intelligent track control.
Contact Us Today
This was a brief overview of the 2022 Nissan Altima highlighting its specifications, features, and trims to help you gain an understanding of what it has to offer. If you're looking to jump into a new or used Nissan, call or message us online to schedule an appointment with one of our sales or service team members or drop by so that we can discuss what car and financing options might be best for you.
At Tom Wood Nissan, we have a wide selection of new and used cars and are always looking to expand. If you currently have a vehicle and are interested in trading it in for one of our new or used Nissan Altima models, our team is always happy to help you through the process.
We look forward to meeting you and are eager to assist you in finding the perfect car for your needs with the Tom Wood advantage to ensure your satisfaction.